Where the journey begins…
At Hillcrest Christian College we believe that early childhood is a very precious and foundational time in a child's life. The quality of the learning and nurturing received by the children at our ELC is fundamental to their success in later years. Our play-based curriculum is guided by Biblical principles with the Victorian Early Years Learning and Development Framework (VEYLDF) being taught from a Christian perspective.
As we partner with parents in the education of their children, our Centre Philosophy underpins all that we do in:
Understanding each child as an individual
Providing high quality Christian education
Valuing play as learning
Forming meaningful connections
Our centre reflects best practice in early childhood as children engage in rich learning experiences in our customed designed buildings and grounds, including the environmental reserve where they participate in Bush Kinder. They are nurtured, guided and taught in their lives and learning by passionate, highly experienced and qualified Christian educators. Right from the start of their journey at Hillcrest, the foundations for growing in faith, character, learning and service are established.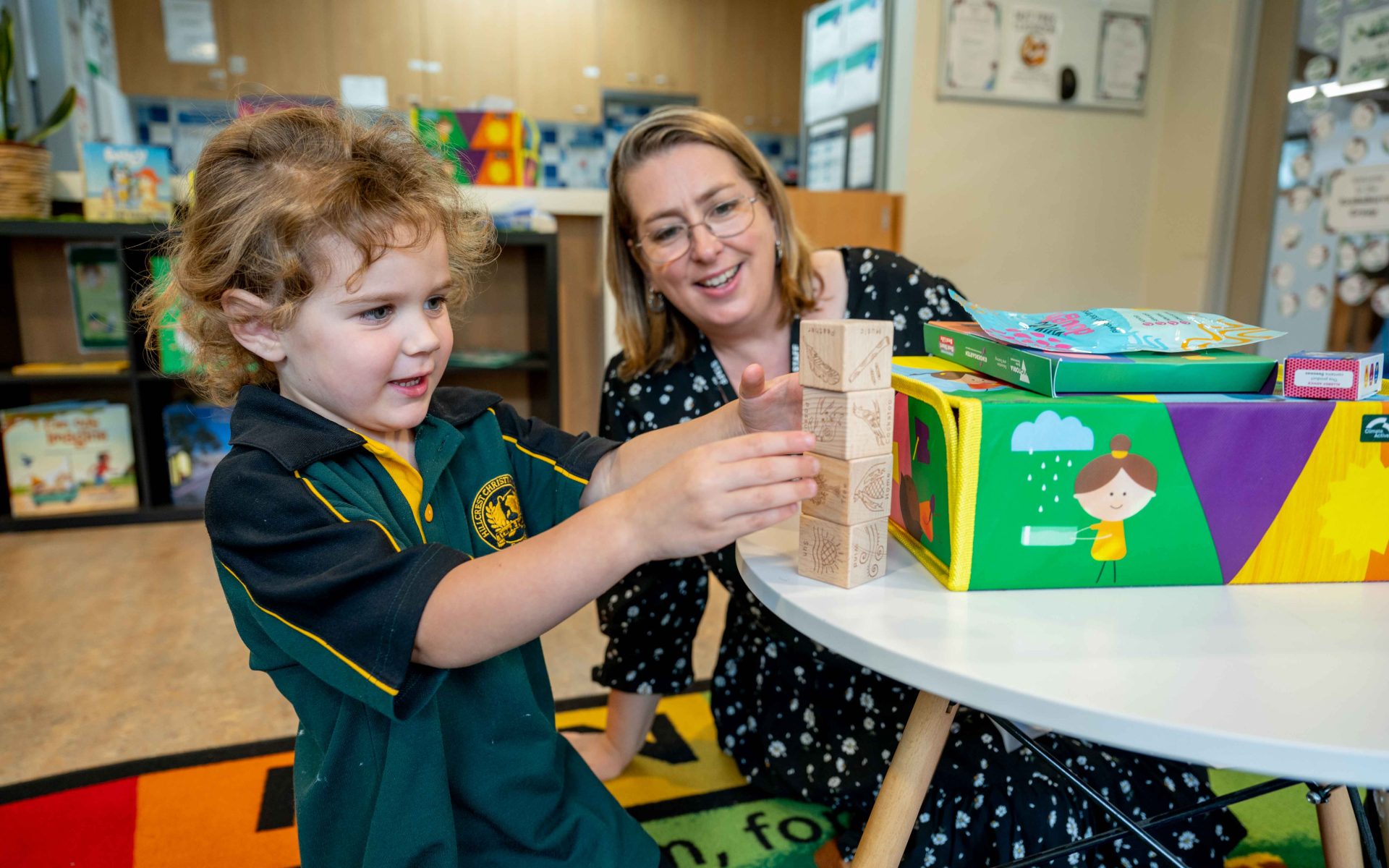 Details
4-Year-Old ELC:
Monday – Wednesday, 9:00 am – 3:15 pm
2 groups of 22 children with a teaching team of 2 educators.
3-Year-Old ELC:
Thursday – Friday, 8:45 am – 3:30 pm
2 groups of 21 children with a teaching team of 2 – 3 educators.
African Drumming Incursion
4 Year Old Hillcrest Environmental Reserve visit