The Performing Arts Theatre is able to hold up to 500 guests and includes facilities such as instrumental teaching rooms, orchestra practice room, and a fully appointed stage and theatre area with orchestra pit.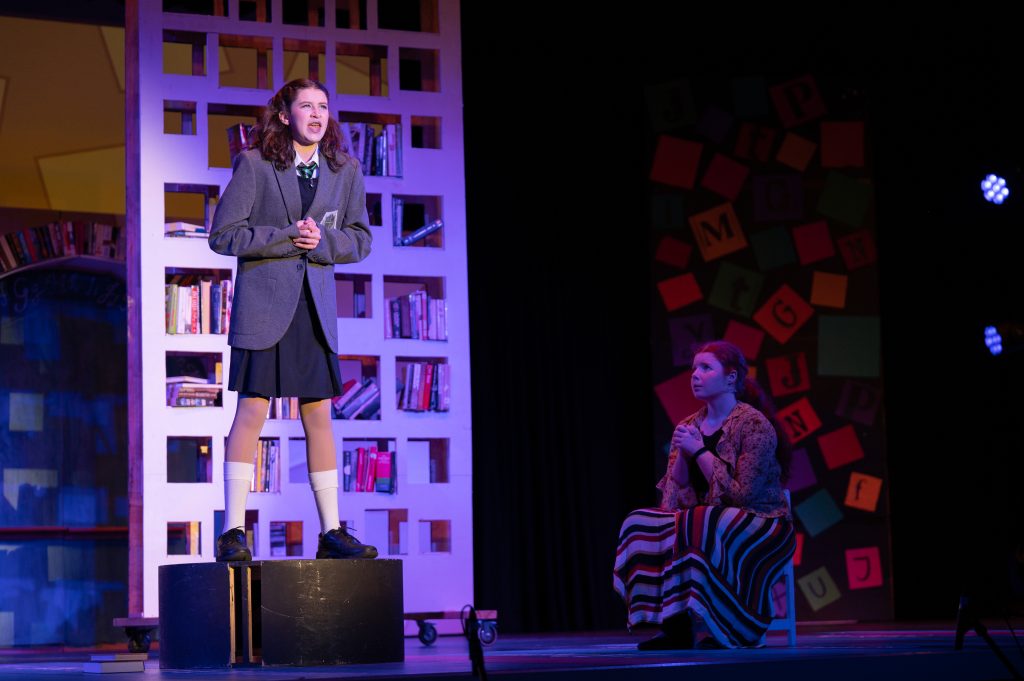 Performing Arts Theatre
The Secondary Multipurpose Centre (MPC) is an impressive structure. The complex includes a double basketball court, theatrical stage, weights room, offices and separate change rooms and toilet facilities. The upper mezzanine floor, with a superb view of the ovals, incorporates a fitness centre and an assembly area.  Primary School also boasts a purpose built indoor facility.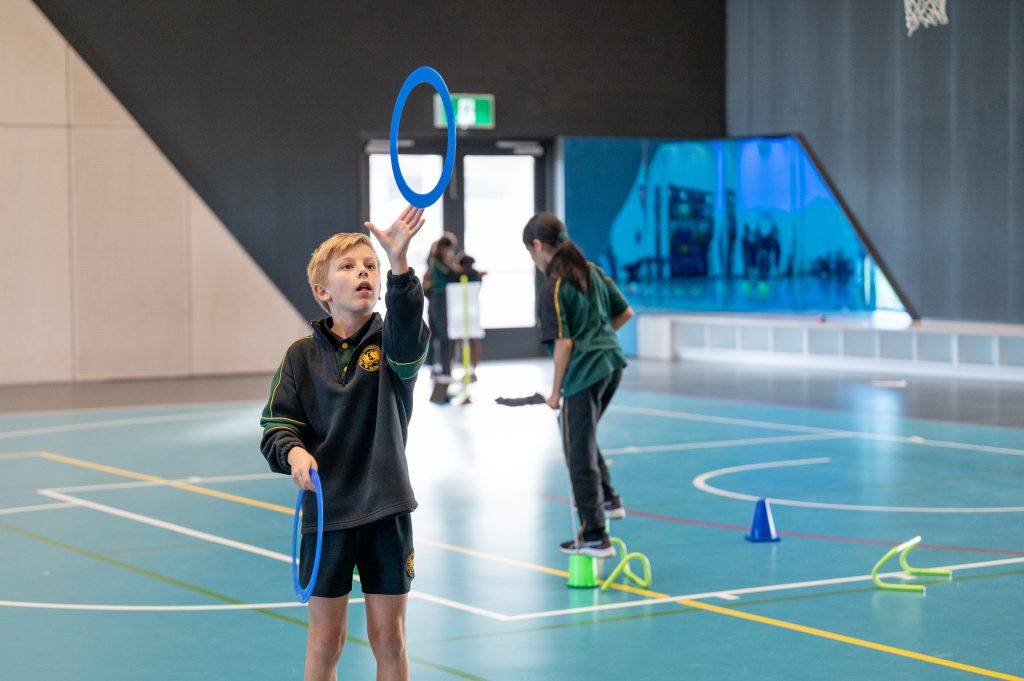 Multipurpose Centres
The architecturally designed Discovery Centre is strategically located at the heart of Hillcrest Christian College and aims to encourage lifelong learning, supporting and promoting the varied activities that occur across the College. It houses two main book collections along with a vast range of other print, audio and visual resources.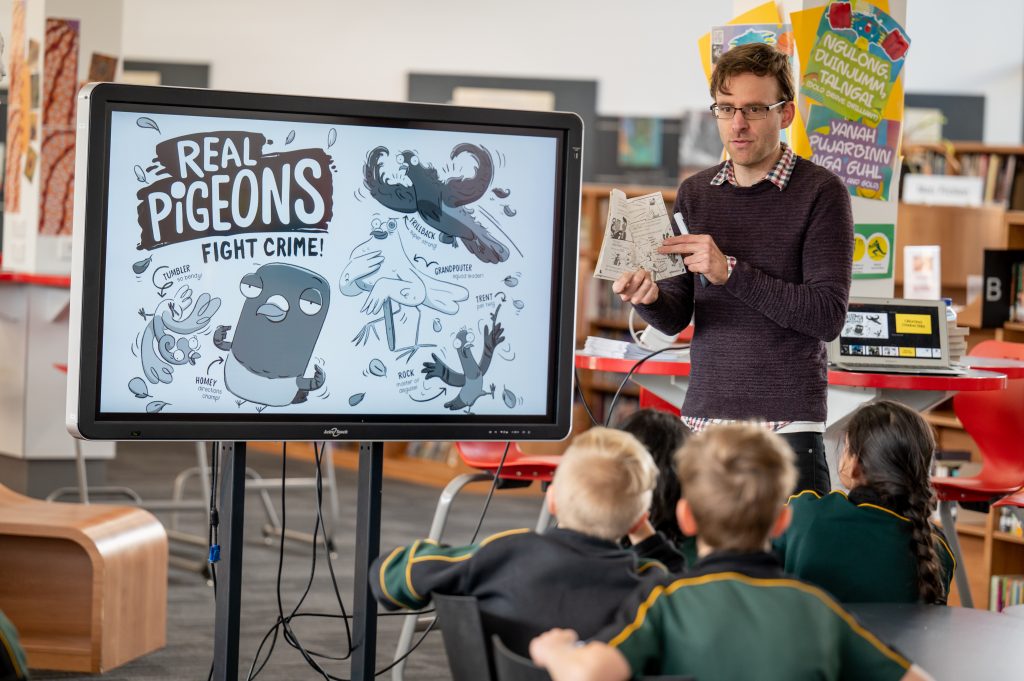 Discovery Centre
The Visual Arts facility is a hub of creativity with students being able to express their talents through many diverse mediums. From the gallery displaying student artworks through to the many studios and specialist rooms designed for everything from painting, ceramics, or media, photography, video and computer design, it is indeed a centre of creativity.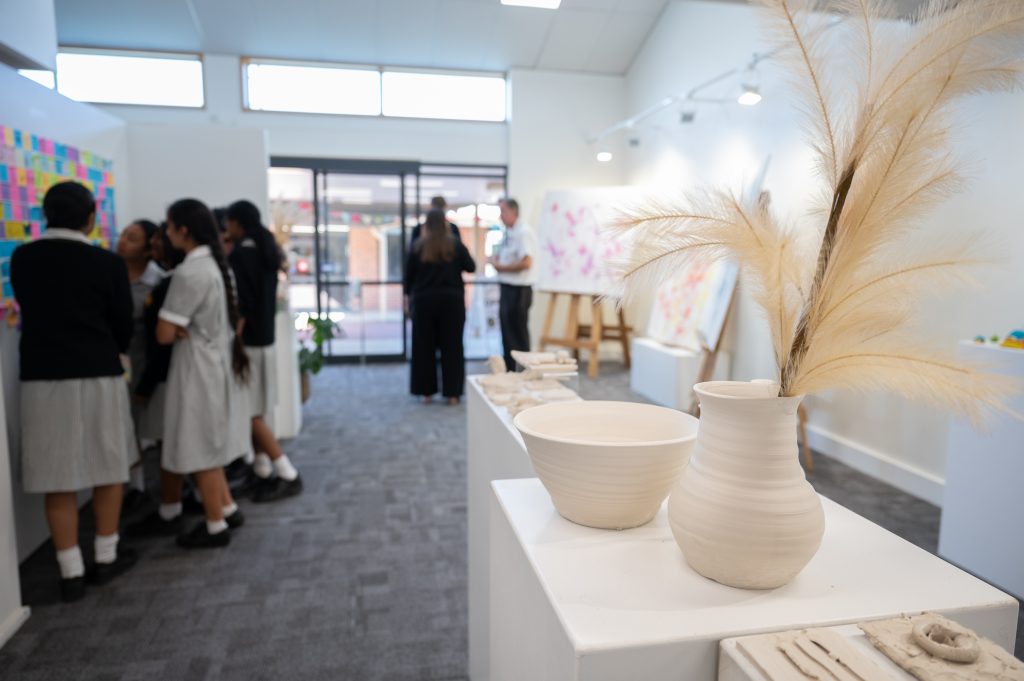 Visual Arts
A state of the art facility that contains the best of equipment ensures our students are learning everything there is to know about food, from its production through to preparation and presentation. It is designed so that learning spaces can become café spaces.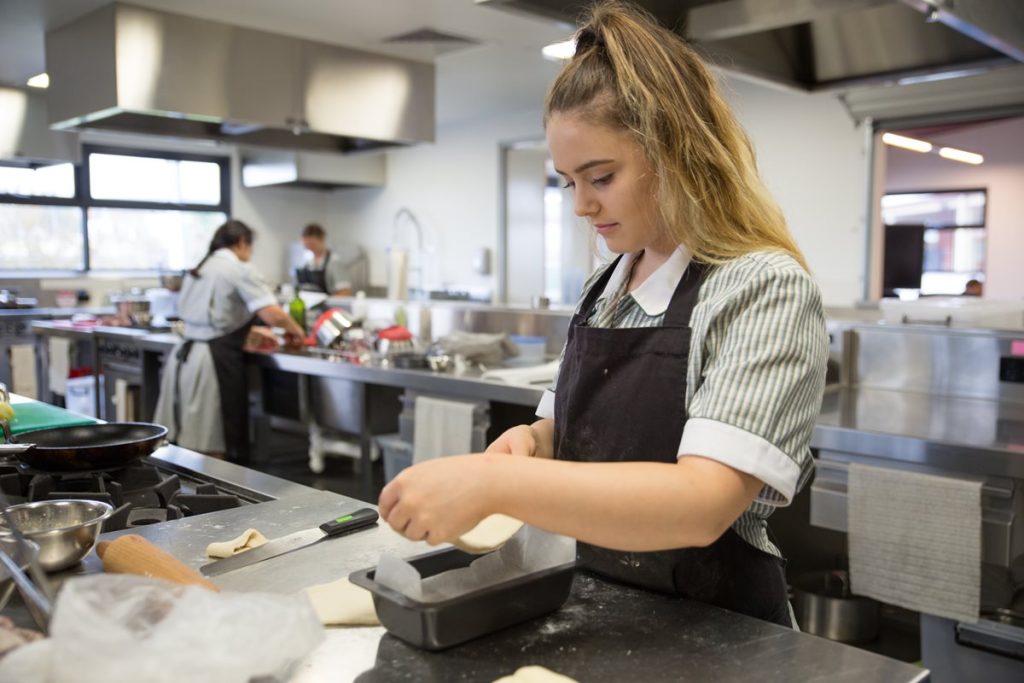 Food Technology Centre
Student learning is enriched through the presence of livestock facilities on campus. The inclusion of chicken coops, as well as sheep and cattle yards, serves to enhance the practical components of the Agriculture & Horticulture curriculum. By offering subjects like 'Farming and Livestock' and 'Cows and Conservation,' students are provided with a solid understanding and a strong foundation in these areas.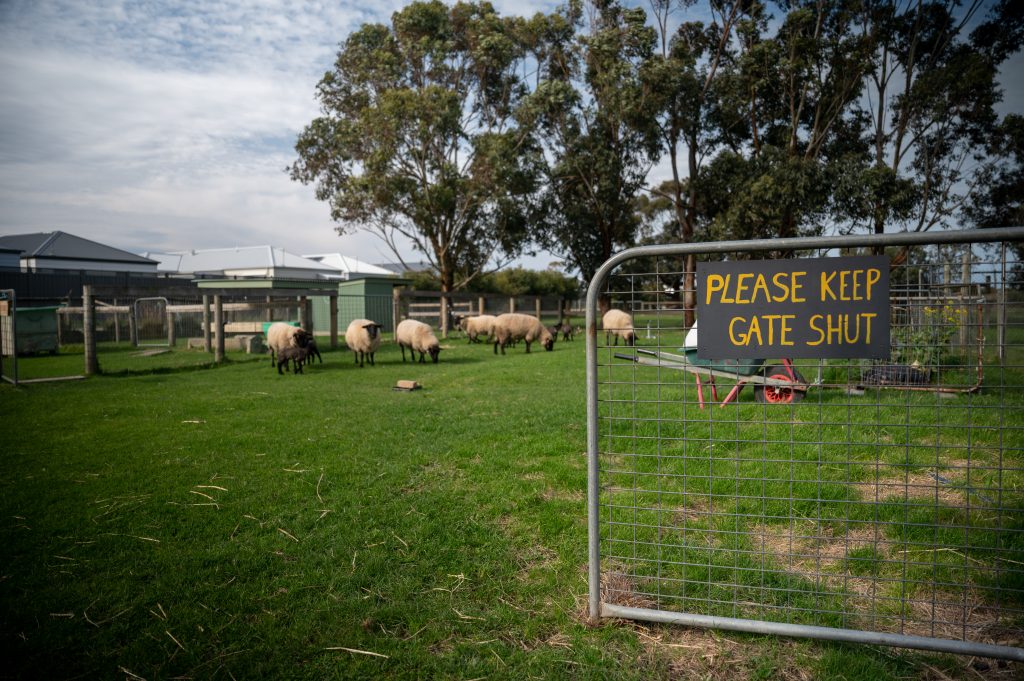 Agriculture & Horticulture Precinct
The MPC is also home to Crest Café. The Crest Café caters for the College canteen requirements. The menu is specifically selected to offer healthy choices with the freshest ingredients. Open from 8:30am each school day it is a popular and important part of our College.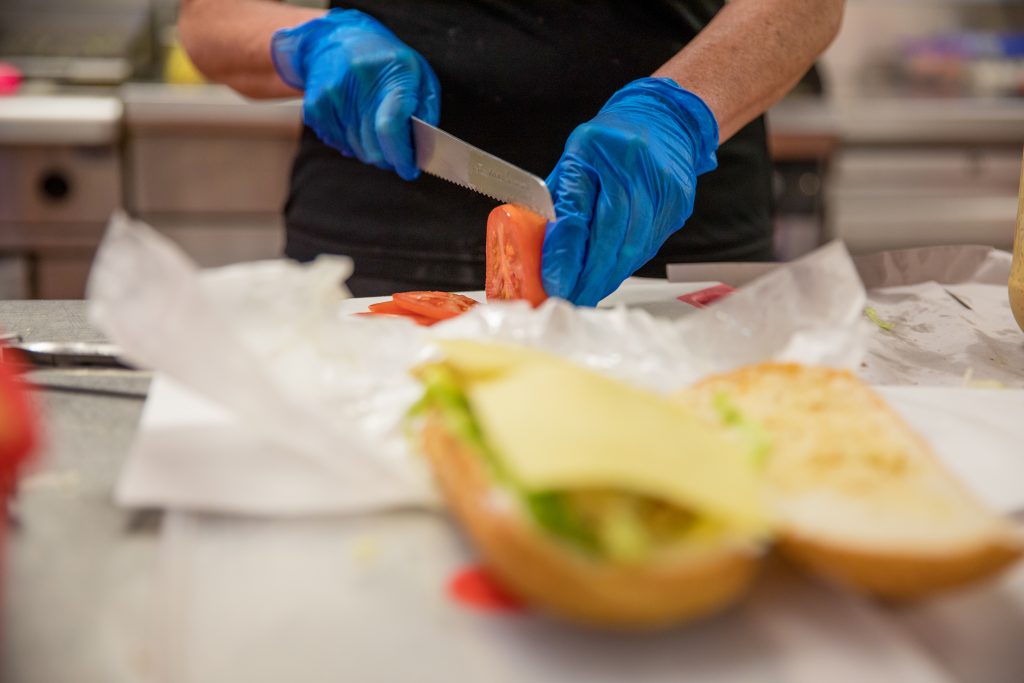 Crest Café
The Technology course allows students to use the technological design process to make projects relevant to students likes and current trends. Students therefore apply what they learn in theoretical subjects in a practical way.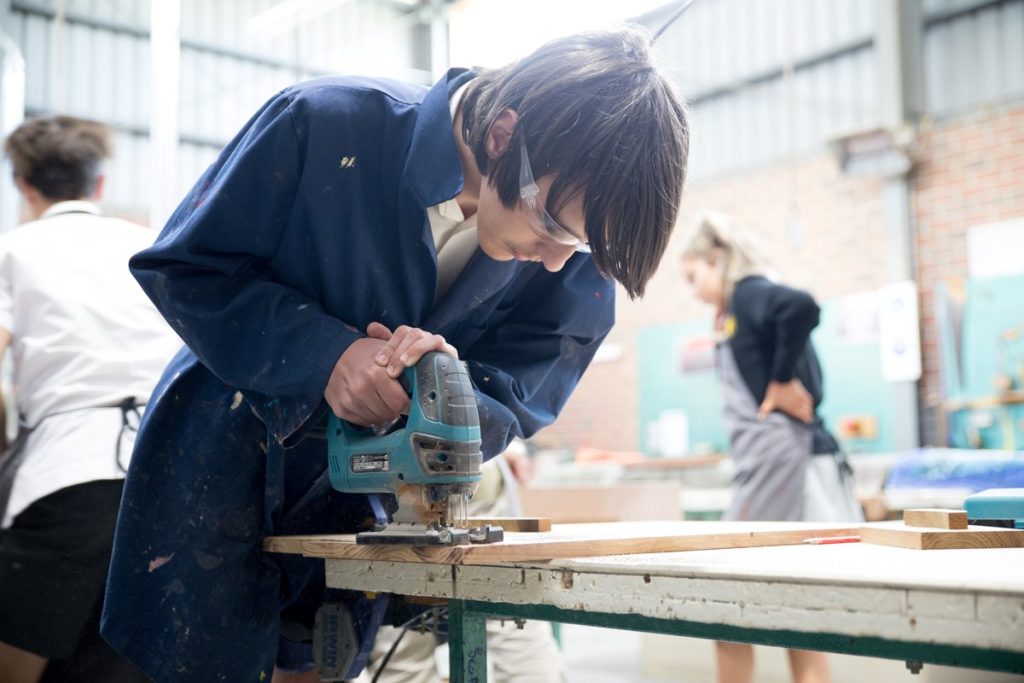 Design and Technology
Educational
Precinct
Hillcrest is located on 138 acres and students have access to a wide range of facilities.  These range from the Equestrian Centre, Agriculture/Horticulture facilities, 25 acre Environmental Reserve, Basketball stadiums, Discovery Centre, Visual Arts Centre, 3D printing labs, VEX area, Performing Arts Theatre, Commercial grade Food Technology spaces, multiple ovals and out door playgrounds/courts..
The precinct, is made up of distinct components:
Hillcrest Christian College – an ELC to Year 12, Co-Educational College, which offers a broad specialist subject program to all students.
Rivercrest Christian College – currently an ELC to Year 10 Co-Educational College, which runs the International Baccalaureate programme.
CREST Senior Learning Centre – All Year 11 & 12 students will have access to the IB Diploma Program, Victorian Certificate of Education (VCE), VCE Vocational Major and VET studies under the one roof.
Ayr Hill Equestrian Centre – an Equine training centre, providing Year 5 to VCE Equine studies.
Crest Environmental Reserve – 25 acres of natural reserve, including waterways and 19,000 native trees, many of which were planted years ago by Crest staff and students.
Below is a map of our CREST grounds and where our individual components are situated: